The back of my faux-leather thrift store jacket is peeling off, so I decided to cut away the good material and make something new out of it.
(in progress)
I am inspired by utility, asymmetry, and varying proportions.
I cut away all the pieces of leather that hadn't been ruined.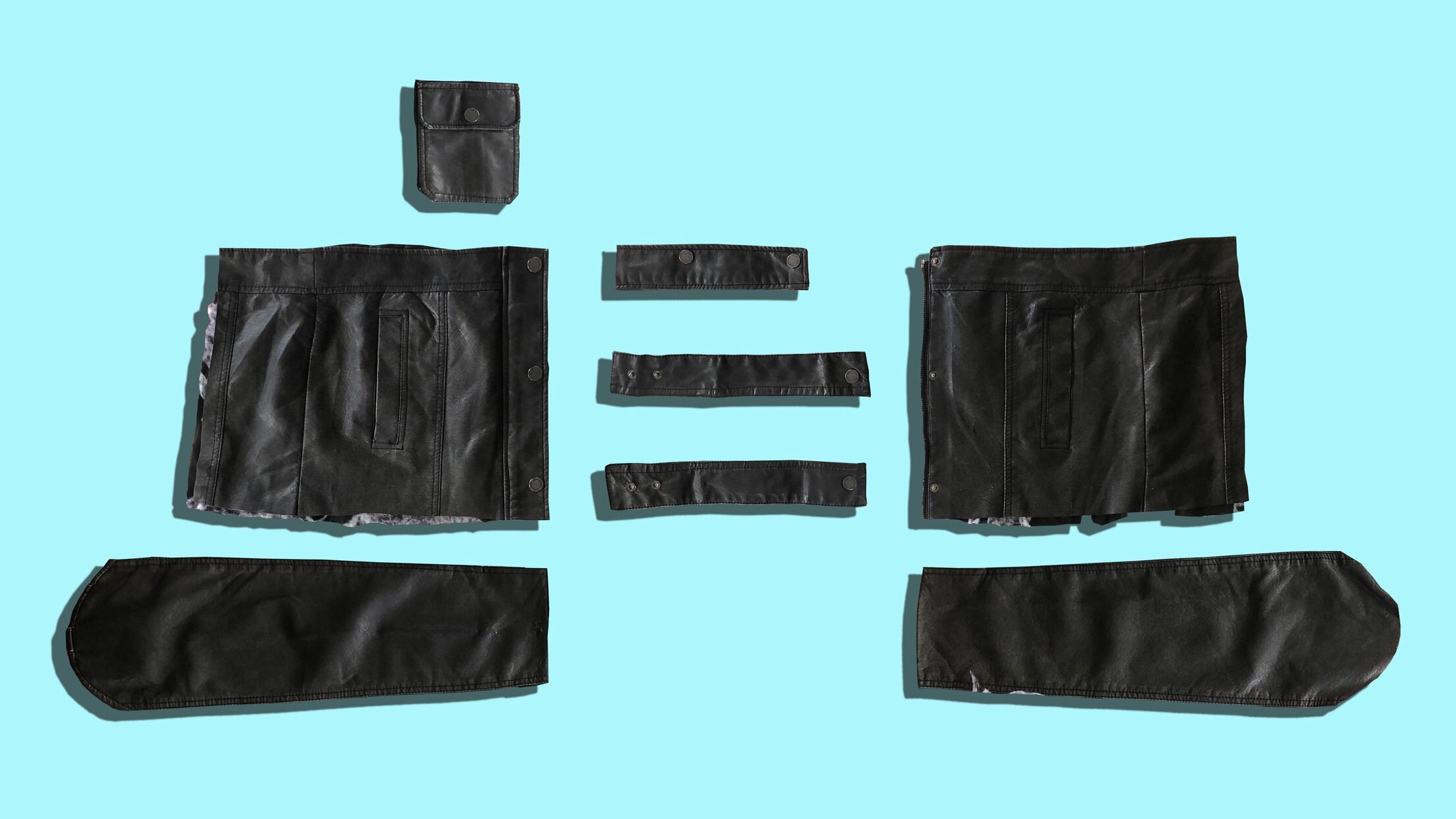 Exploded view of the skirt assembly made from the jacket pieces.